Constructing a traditional White Pine bark canoe
The Sturgeon-Nose Canoe (WiYA? ?A-K´UN YAqsu?mi?) has been with the Ktunaxa Nation since time immemorial. Before the white man, with their automobiles, these canoes were our vehicles.
The design is distinctive to the Ktunaxa. The purpose of the design was for the nose to part and glide through the bull-rushes in the valley's delta. It's unique nose shape was derived from the sturgeon fish, commonly found in the Kutenai lake and river.
Today, the construction of the Sturgeon-Nose Canoe is still alive in Lower Kutenai, with a few families building them. It's in our blood! Scroll down to view the process.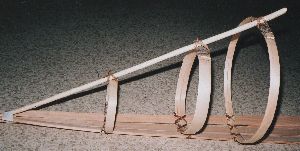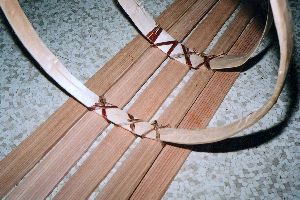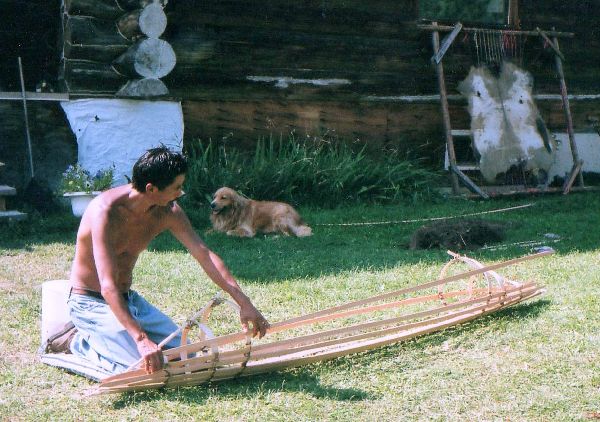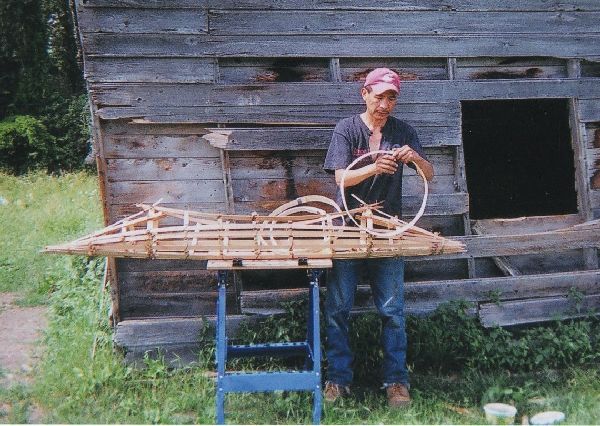 Working on Canoe Frame in front of my birth place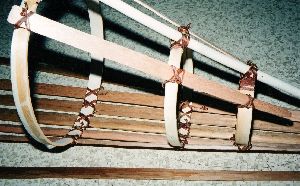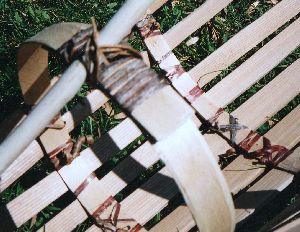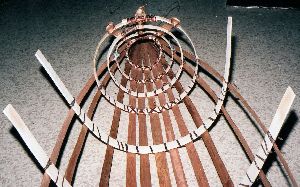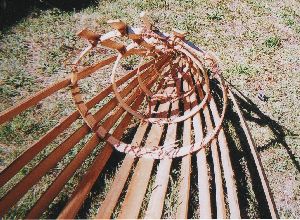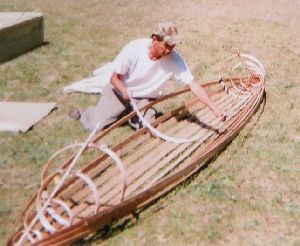 Continuing the Mid-Section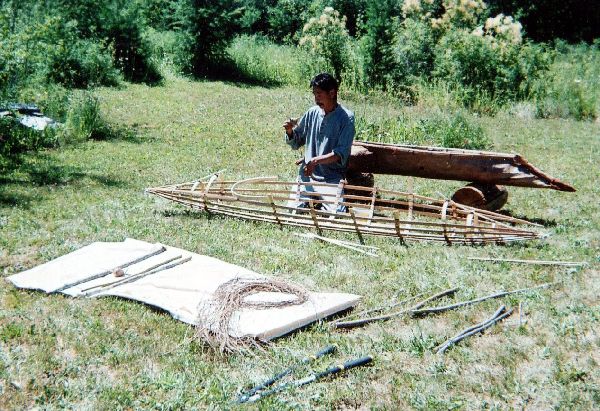 Framing on a Hot Summer Day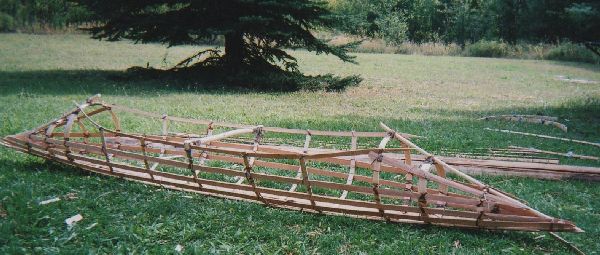 At this stage, the Elders say "This is the Skeleton of the Sturgeon"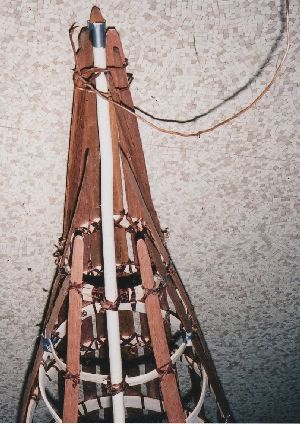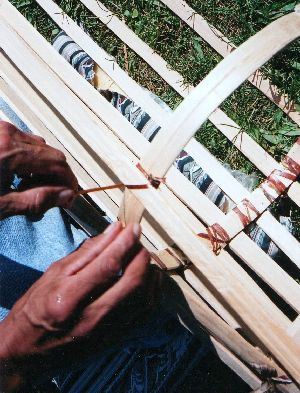 Continuing Tying Hoops to Frame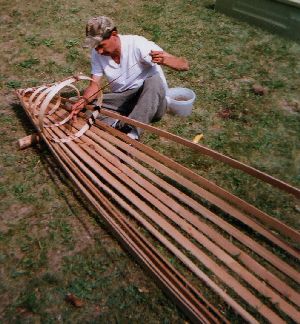 Constructing 16-foot Frame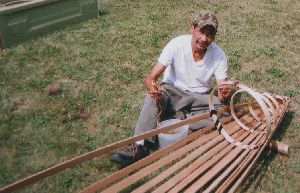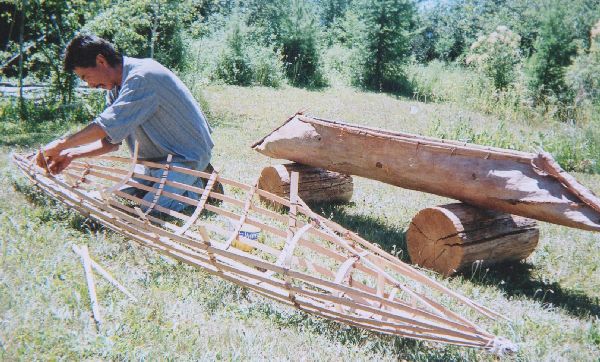 Framing takes a long time!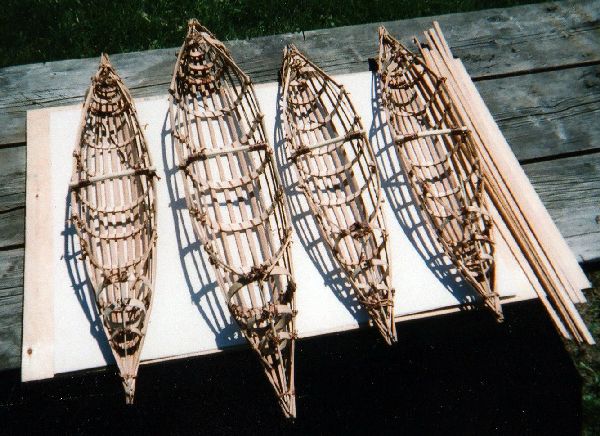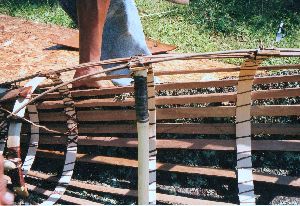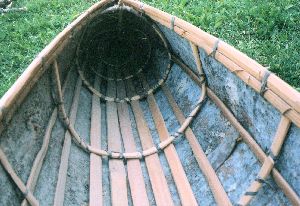 Bark Applied to Nose Section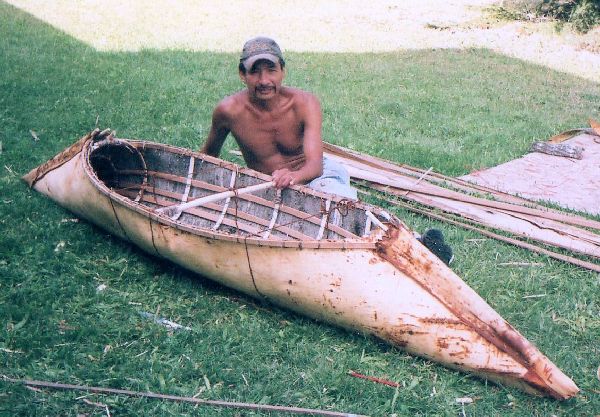 Applying the Bark is Done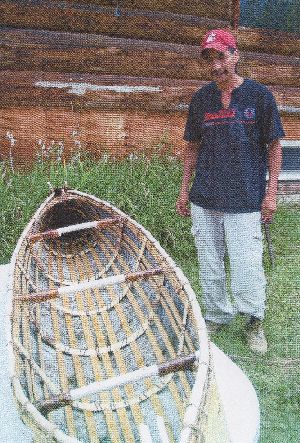 Another View of the Canoe before Sealing